Overview
Are you ready to take your practice to the next level, fine tuning and really understanding the techniques that make each yoga posture effortless? Or are you just starting out, and wanting to build a solid and sustainable foundation to your practice?
Many classes these days focus on getting fit, competing, and in-fact, pushing the body beyond what is beneficial at that time. True yoga works with who we are and where we are at right now, and builds strength, flexibility and awareness in an intelligent step-wise manner. Yoga injuries can, and do, result from incorrect alignment and inappropriate practice.
More importantly, yoga has the effect of changing our level of energy and moods… and a practice needs to be appropriate for us in this way so as to leave us feeling energised, yet calm and relaxed. To fine tune a practice so that it is sustainable and beneficial for you on all levels, working one on one with a highly experienced and intuitive teacher is the only way. During a private class, you will be guided through a sequence, focusing not just on what to do, but how to do it effectively and safely.
Private sessions are available with Flo Fenton (Suffolk Park) or with one of the Intouch Yoga team (all local areas from Ballina to Brunswick Heads, including mobile service – Yoga at your place!)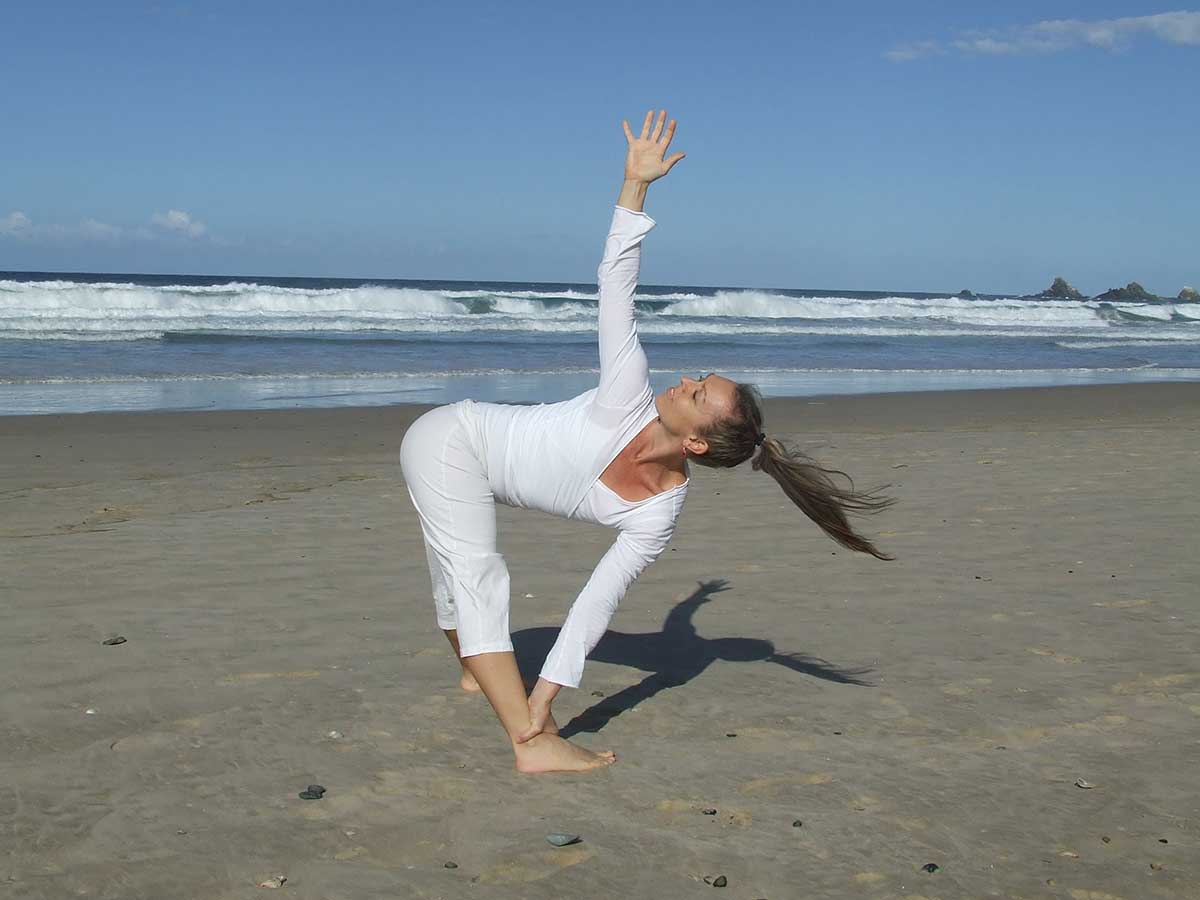 Class Schedule
SESSIONS AVAILABLE ONLINE VIA ZOOM OR FACE TO FACE IN SUFFOLK PARK.
For one or more people, 1.5-2 hours.
In these sessions you may wish to focus on particular areas of your practice that you feel 'stuck' in, get expert training in the technique of how to achieve postures, or have a postural assessment and go through your practice so that we can fine tune where needed to give optimum results on all levels.
Testimonials
"My partner and myself have been coming for over 5 years for a weekly session as private students. We find it a fabulous way to keep fit, improve flexibility and body balance, and take time out for oursleves from our busy work and familiy lives. Plus, over the years, we have both gradually progressed to become intermediate to advanced practitioners!"
Browse our other Resources