Overview
Looking for a deeper and more intergrated experience in an online yoga practice? In these multi-level vinyasa classes, we focus on incorporating mantra, pranayama and meditation practice as well as progressing (within our ability) in asana practice. Each course has a different focus or goal, and each practice gives options for different levels and abilities to participate at their own pace.
Flo's focus is on tuning into the breath, combining breath and movement, working without strain, and gradually building ease of movement and strength through correct technique. This approach greatly enhances the benefits of the practice, providing not just better health, but a deepened state of self-awareness, and peace of mind whilst also avoiding injury.
Because Flo's expertise lies in paring back the unnecessary additions that are often added to the practice, you will understand the true foundation of each technique offered, and be encouraged to practice within your comfortable ability.
After each live online class, you will receive a high quality, edited recording of the practice which you can use multiple times during the duration of the course, and for two weeks after.
Suggested Equipment:
3 x wool blankets (or thick towels)
Bolster (or cushion or pillow)
Block (or two thick books)
Strap (or belt)
Yoga mat.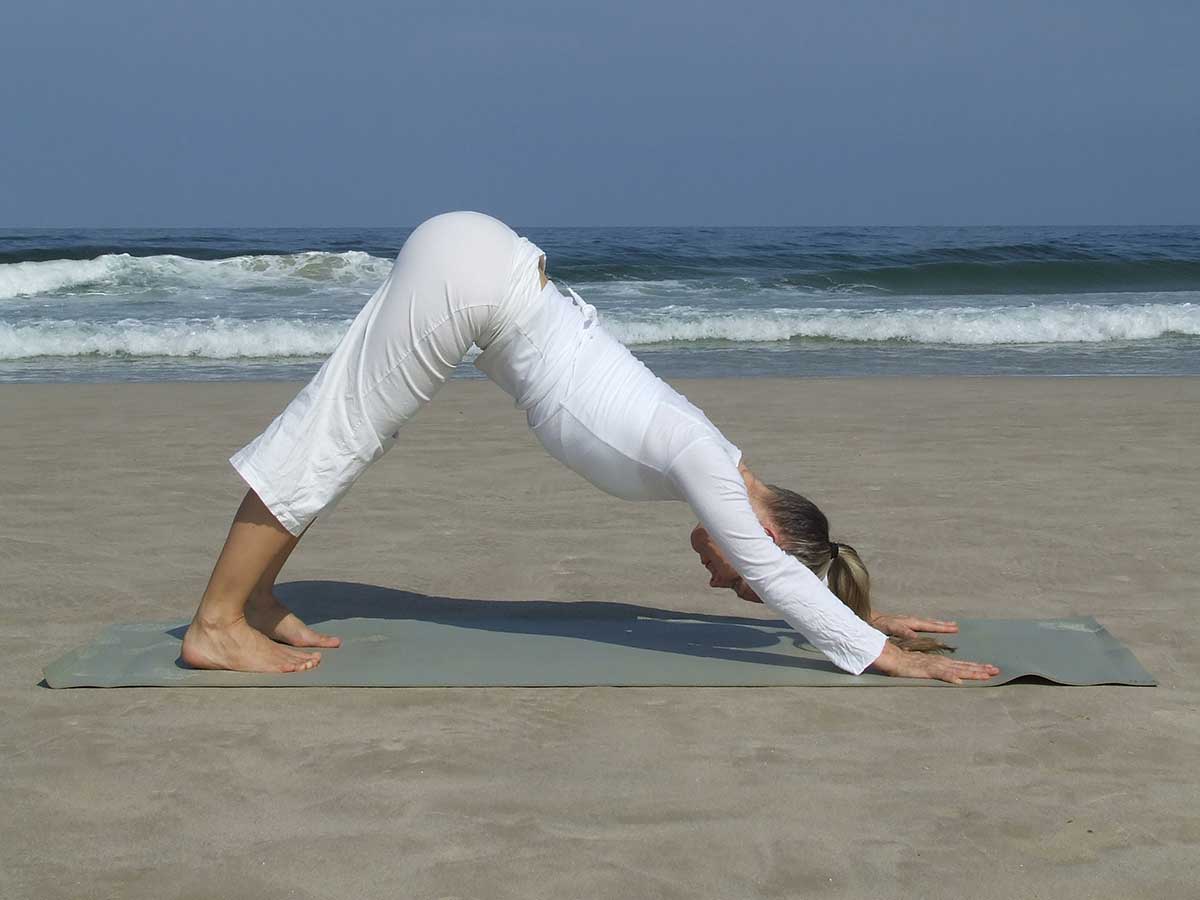 Class Schedule
These classes suit practitioners who have been attending classes consistently for a minimum of 1 year.
Tuesdays 5.30-7pm AEST

(NOTE-Daylight savings in NSW begins Oct 1st, when clocks go forward by one hour.)
NEXT 5 WEEK BLOCK BEGINS:
September 12th-October 10th
Sparkle!

Have you lost your sparkle lately? Winter and early spring tend to increase a feeling of heaviness and sluggishness that can lead to weight gain and feeling low. Also with all these viruses around, a lot of us are feeling depleted in energy. This course aims to gently re-energise and re-inspire, bringing back our vitality, enthusiasm for life, creativity and joy!
This course will contain medium intensity practices, with some strength building and energising elements as well as some replenishing and nourishing ones. This course is suitable for most levels of experience, from general to intermediate. If you are unsure whether it would suit you, please feel free to email me!
You can join the class live online, or receive the recorded practice to enjoy in your own time, or both!
Browse our other Resources